What is Train for Change?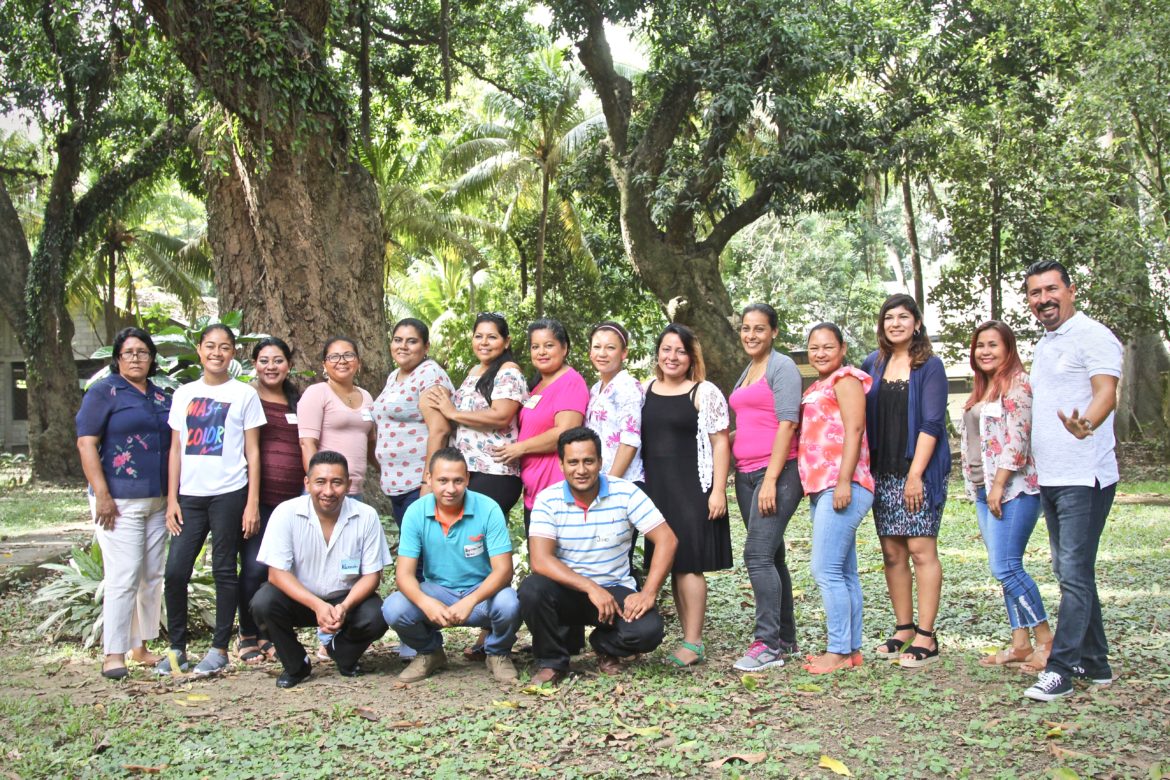 Train for Change is a two-year professional development opportunity for Honduran teachers to improve their pedagogy and continue learning new methods for the classroom. The program recruits teachers from the schools that Students Helping Honduras has built with the community. Each January and July, teachers from cohorts of six schools gather together for a week of training, and selected teacher-leaders provide supplementary training in-between full-group sessions. Our model focuses on empowering local leaders who will raise the next generation of Honduran leaders!
     Now in its third year, Train for Change recently graduated its first cohort of schools, whose teachers completed the full training program. The second cohort, which recently entered the second year of training, all recently inaugurated their school library projects. Thanks to the generosity of a Rotary International Grant, Train for Change was able to gift each of these schools a set of new books to fill the libraries.
     Train for Change is working on several new fundraising initiatives, including the recent launch of a monthly fundraising campaign, Pack of Pencils. For more information about Pack of Pencils, or Train for Change and its activities, you can visit www.trainforchange.org  or the facebook page, https://www.facebook.com/TrainForChange/.